Professional Matchmaking Dating Agency & Introduction Service
Two's Company is a Professional Matchmaking Dating Agency and Introduction Service, providing Matchmaking for Gold Coast Singles and Singles Australia-Wide, Since 1995. Singles looking for Love, Companionship, Friendship – Long term partner. Personalised Traditional Matchmaking Services for 25 Years.
For Personalised Matchmaking, Simply submit a Personalised Matchmaking form or call 1300 666 448 for
a Complimentary Compatibility Match ! New Online Dating portal coming soon – register and create a Profile for FREE!
From Capital cities, Rural areas – Right across Australia !
For a Dating Agency you can trust – Licence 4358382 – Genuine Singles looking for love… 209 weddings known and 1000's of relationships created since 1995.
Our Mission Statement
Providing matchmaking services with professionalism, commitment and care, bringing real people together for companionship and love.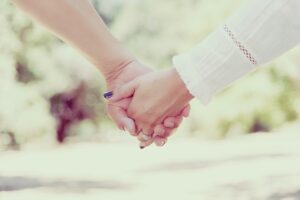 While I have had several long term relationships I always new that life had more to offer me.  I have loved nice men and I thought they sort of loved me in their own way.  However, it was always on their terms and with conditions attached to the love they would give me in return.

I met my first date for lunch through Two's company and we have been together ever since.  I found the man that has touched a place deep inside my being that no other man came anywhere near.  Thank you Tracey for matching me with an incredible man.  I realise now there are two sorts of love conditional and unconditional, I am happy to disclose I am currently experiencing the latter and even though I'm fifty seven I have found true love for the first time in my life… Don't give up and resign yourself to a total acceptance of not finding the one that is right for you, from where I's standing it can find you at any age and when it does watch out.  If you decide to catch that train and ride, the view from your window could be wonderful.
I've been a member for over 12 months, and although I've not yet met my new partner it's not for lack of trying on the part of Two's Company. There is a genuine commitment on your part to find our perfect match, and you all communicate with honesty and genuine heart !

Love